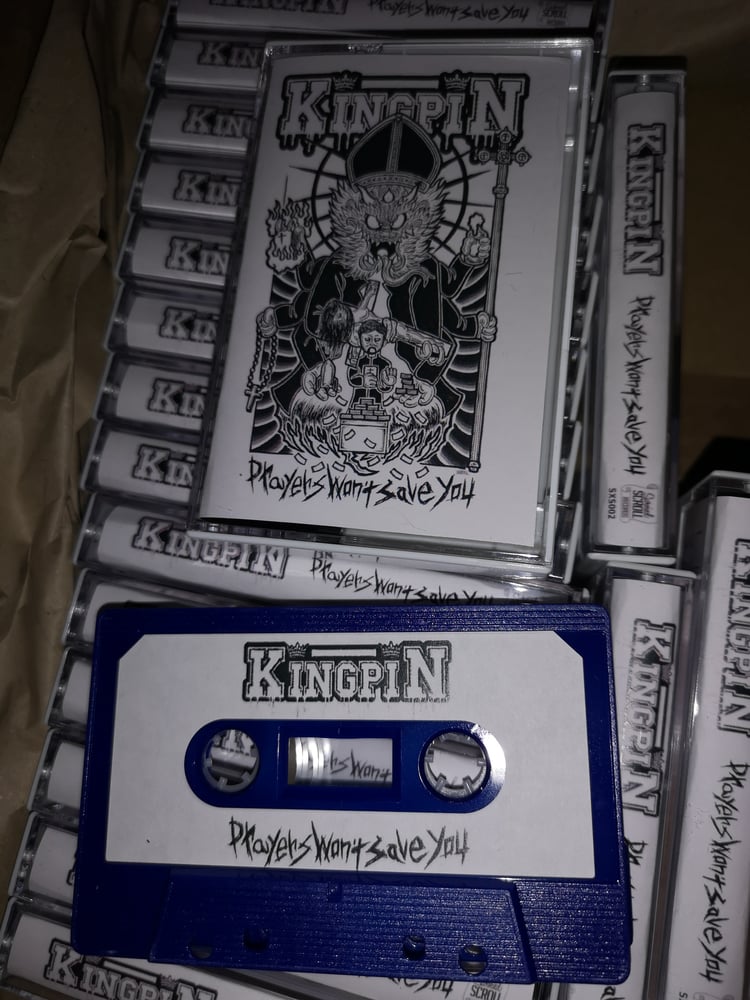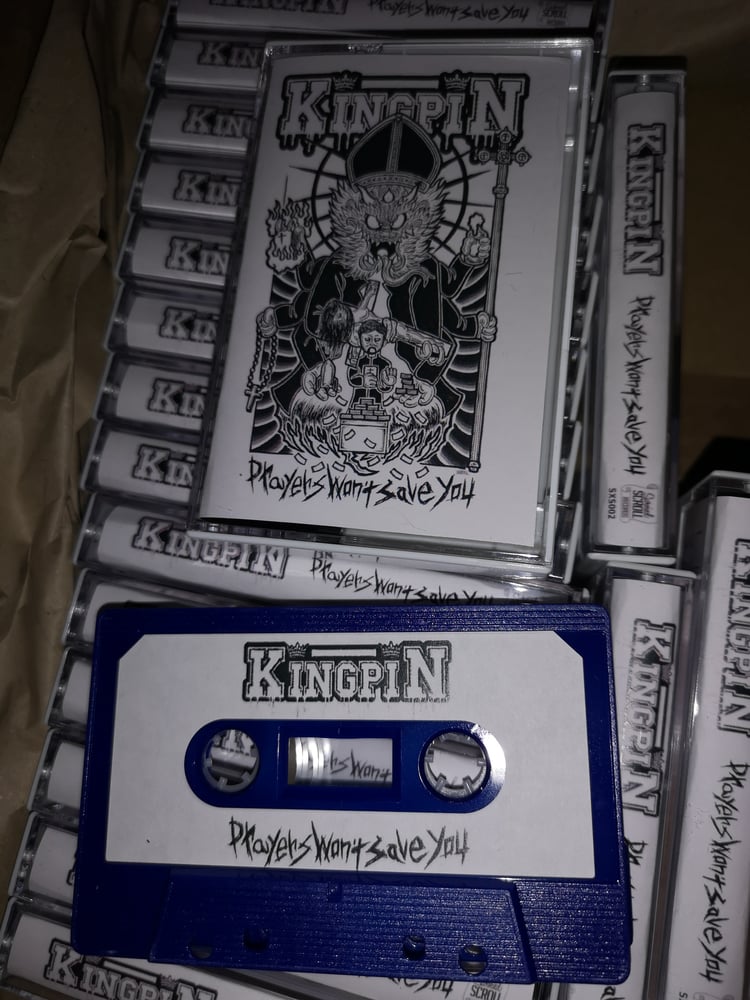 Kingpin "Prayers Won't Save You" - cassette tape
£3.00 / Sold Out
Tape version of our latest and greatest release.
-----
SIDE A:
"Prayers Won't Save You"
"Dead End World"
SIDE B:
"Ignorant"
-----
Blue cassette tapes with printed labels on side A, in white cases with card inserts which include ridiculously unreadably tiny lyrics on the inside.
No download code included because you can go download it from BandCamp for free right now if you want: http://kingpin-glasgow.bandcamp.com/album/prayers-wont-save-you
Choose "Afghanistan" as shipping location to arrange to pick up for free in person at a show, etc.