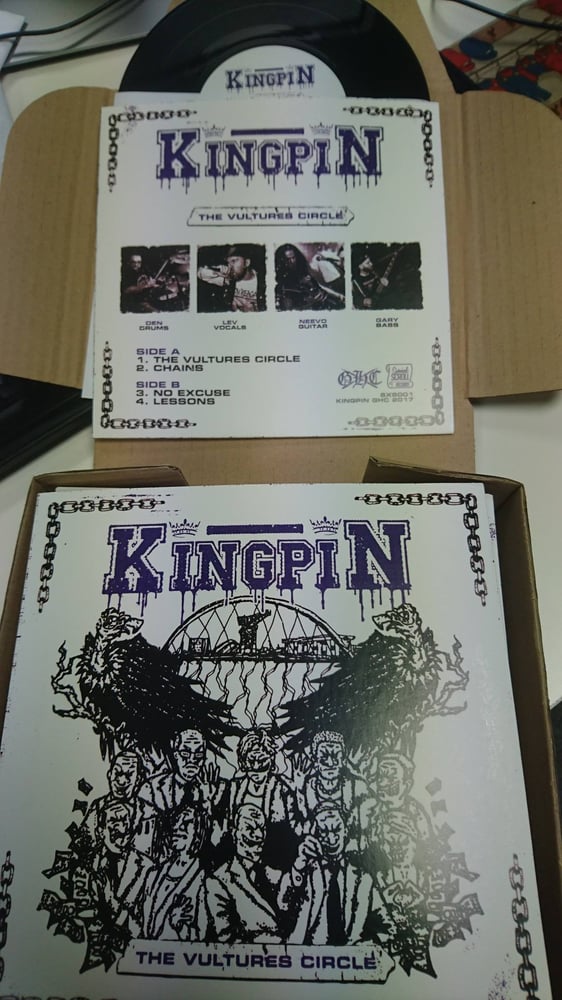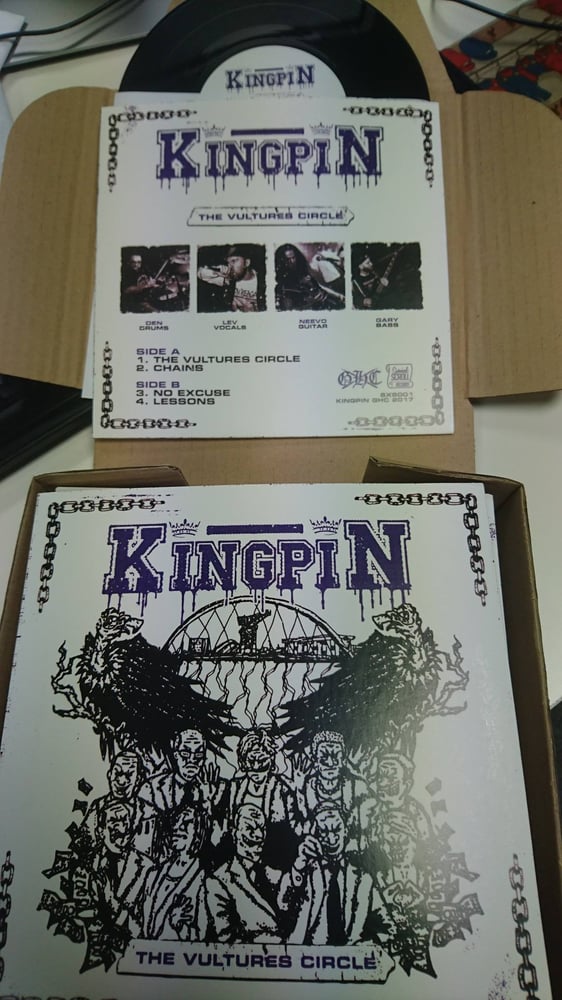 Kingpin "The Vultures Circle" - 7" vinyl + download code
£4.00
4 brand new tracks of neck-snapping, spine-crushing crossover thrash, Glasgow HardCore style.
Choose "Afghanistan" as shipping location to arrange to pick up for free in person at a show, etc.
PURCHASE INCLUDES:
- 7" vinyl with full colour printed cardboard sleeve and insert
- IMMEDIATE high quality download of all 4 tracks, plus otherwise-unavailable track "Fuck Off (2017)". By "immediate" we mean "as soon as someone sees your order and e-mails you the download code" - 99% of the time this will be within hours or even minutes of your order.